The Boom is real!
Meet June & Evan in Until June !
June Mayson and Evan Barrister's whirlwind courtship resulted in a secret marriage right before he left for boot camp. Evan knows deep in his gut that June is too good for him, but after getting a taste of the beautiful life they can have together, he's unwilling to let her go. June promises to wait for him, knowing neither time or distance will ever change her feelings for Evan—that is until she's served with divorce papers while he's overseas and she's forced to let him go.
Her marriage and divorce a well-kept secret, the last person June expects to run into when she moves back to her hometown is Evan. Angry over the past, she does everything within her power to ignore the pull she feels whenever he is near. But how can she ignore the pain she sees every time their eyes meet? How can she fight the need to soothe him even if she knows she's liable to get hurt once again?
Is it possible for June and Evan to find their way back to each other again? Or will they be stopped by an outside force before they ever have a shot?
Now available!
Amazon US: http://amzn.to/1T8B4ns
Amazon UK: http://amzn.to/1TRbaVd  
iBooks: http://apple.co/1rZwlt2
Barnes & Noble: http://bit.ly/1QNOL4n
Kobo: http://bit.ly/1sH7ivA
If you follow my reviews you'll remember that Until Jax and Until July didn't quite BOOM for me. I'll admit, I was a bit apprehensive to read Until June. But the love I have for ARR compelled me to pick it up. When I read the blurb and learned that June's BOOM turned to utter heartbreak and despair, I thought to myself, "Self, you gotta do it. You gotta see what's up." Thank fucking goodness I did. I am here to proclaim: THE BOOM IS BACK!
I absolutely adored this fantastic insta-love smorgasbord of emotion and didn't want the book to end.
But it did. And you know what? ARR did such a great job I felt complete. So back to the book…
June is a heroine I not only related to, but I wanted to go out for brews with her. Miller Lite anyone? (That's my beer too!!!!!) The attraction June felt for Evan was deep, down-to-her-bones-deep, and it wasn't just physical. Their freaking souls called to each other. She was so broken, her heart was destroyed when Evan ripped himself out of her life and I felt it. I lived it. I hated it. But sheesh, it was sooooo good. Then he comes back and her world goes into a tailspin. But whoa, the spark is still there.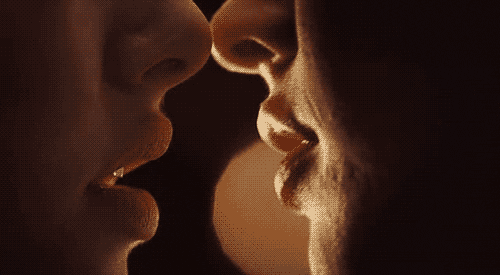 As much as we want to support June and hate the man that broke her heart, Evan is not a dick. I know, I know, you want to believe that he is because poor June! But sometimes we just have to do what we think is the right thing at the time. Evan was broken; thanks to what a shitty home-life and a difficult tour during war can do to a man. He put aside his personal desires because he honestly, wholeheartedly believed that it was what was best for the love of his life. But life is funny. People grow, they change, and many times it's for the better and by golly, the get to a place where they are no longer the filth they once believed themselves to be. That's Evan.
It took some time (and there were some moments when you want to yell at your kindle, "Stop lying to yourselves guys! PLEASE!"), but Evan finally admits to himself that it's June. It's always been June, and fuck it all, it's gonna be June until the end of time. Once he felt that he was in a place that he deserved her, he got his shit together and did what he needed to do to make that happen. I loved how determined he became. June was his. He belonged to June. End of fucking story. She was going to get there with him because Evan was a fighter. This dude was not going to let them go through life half-living/half-wallowing-in-despair.
As a final thought, there is something, a detail so significant, that made me fall abso-fucking-lutely head-over-heels in love with Evan. This is a detail that I find is lacking from most BBFs and I applaud AAR for having the guts to do this. Of everything that Evan did or said, this made the whole damn book for me.
Definitely in my top ten of the year.
Excerpt
Seeing Evan again is taking a toll on me, I can't sleep and my mind is in a constant state of turmoil. I wake up in the middle of the night from dreams of us. The memories of him, of us are too much. Some memories have the ability to heal. The ability to light up the dark because the beauty of the memory is so bright you're still able to bask in it.
But the memories of us are killing me slowly. They remind me that for one moment I had everything while reminding me it's gone. It's the realization that we're done that's killing me. The realization that I can see him but can't touch him that he exist but he's not mine is agonizing.

About the Author:
Aurora Rose Reynolds is a navy brat who's husband served in the United States Navy. She has lived all over the country but now resides in New York City with her Husband and pet fish. She's married to an alpha male that loves her as much as the men in her books love their women. He gives her over the top inspiration everyday. In her free time she reads, writes and enjoys going to the movies with her husband and cookie. She also enjoys taking mini weekend vacations to nowhere, or spends time at home with friends and family. Last but not least she appreciates everyday and admires it's beauty.
Website: http://aurorarosereynolds.com/
Facebook:  https://www.facebook.com/pages/Aurora-Rose-Reynolds
Twitter: https://twitter.com/auroraroseR
Goodreads:  http://bit.ly/1pzLVIO
Pinterest: http://www.pinterest.com/creynoldsauthor/